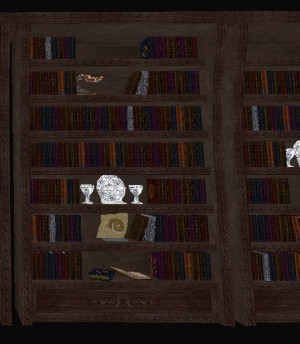 Description
This WAD includes an empty shelf and different books and other stuff so you can fill the shelf on your own.
If you place the bookend (Animating1) normally, it's on the left side. If you want it to be on the right side, you just have to activate all five Codebits in the OCB.
Note
Credit goes to uranos1. Uploaded from the 2008 TR Forge Advent Calendar.
Object Type
Objects
Object Type
Animating
/
Furniture
/
Static
File Format
.wad

402 hits

29 Sep 2022

177 KB

110 dl