Egyptian Pack #1 (TR1's Anniversary Edition) by Delca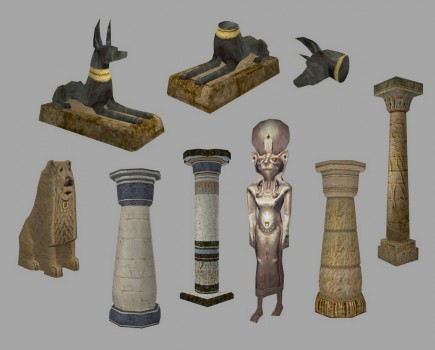 Description
This pack contains Egyptian objects, as seen in Core's cancelled TR1 remake: Tomb Raider: Anniversary Edition (2006).
in wad2 format, to be opened with WadTool.

Some of these objects use relatively low resolution textures. They are best suited for Classic levels.
They take a lot of Texinfos as they are straight ripped from TRAE.

/!\ Please, if you use one or several of these objects, CREDIT ME Delca and Core Design.

Statues and pillars, Anubis, dog, cat...
Object Type
Objects
Object Type
Building
/
Static
/
Furniture
File Format
.wad2

610 hits

06 Sep 2022

794 KB

175 dl