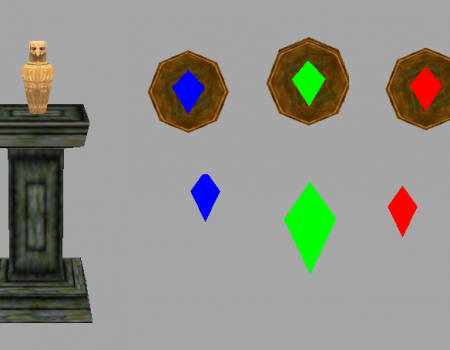 Description
This is a pack of 4 puzzle items from my TRLE Secret of King Solomon

- combination of Canopic Jar and Pedestal from original TR Last Revelation as a new puzzle item.
- Recoloring of Horseman Gemstone from TR Last Revelation to 3 colors (red, blue, green) and making them a puzzle item. This puzzle slot works only as an insert item, with no rotation in animation after inserting.

This was my 1st attempt at modifying an object and customizing it to my needs. I hope you will find use for it as well.
Object Type
Objects
Object Type
Puzzle
/
Pickup
File Format
.wad2
TR Version
Tomb Raider The Last Revelation
/
Tomb Raider Classic

261 hits

27 Jun 2022

50 KB

39 dl