TRLE Inventory Items 4x AI Upscaled by jonson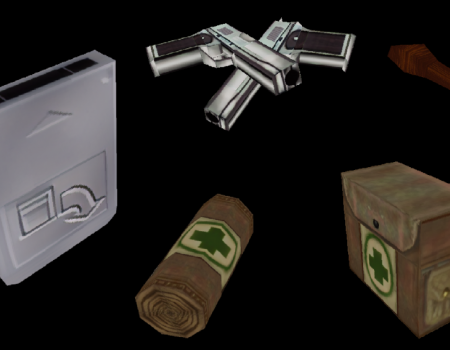 Description
- The provided WAD file only serves for storing the objects. Use WadMerger to copy these objects into an existing WAD.
- The objects meshes are still from original TRLE. The object faces have been extracted and 4x AI upscaled, then reapplied.
- For the upscaling I used ESRGAN AI upscaling with the 'Unholy_FArt' AI model by DinJerr.
Object Type
Objects
Object Type
Pickup
/
Pickup
/
Weapon
Categories
Remake
File Format
.wad
TR Version
Tomb Raider The Last Revelation
/
Tomb Raider Classic

323 hits

21 Jun 2021

2.98 MB

46 dl