TR2 Bomber Jacket (With Joints) by Raider99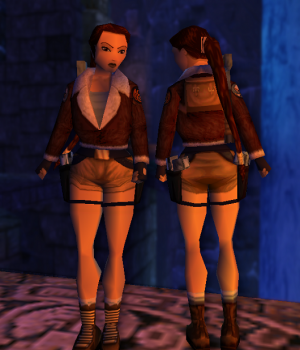 Description
Continuing the lineup of classic outfits with implemented joints, at last, iconic TR2 bomber jacket joins the collection!

Due to certain engine limits, slight modifications had to be made in order to avoid glitching, but regardless of that a lot of attention was paid to preserve the original feel as much as possible! HUGE thanks to Kapu for final touches on this model!

Check out the Readme file for instructions on crediting!
Happy raiding!
Object Type
Outfits
Categories
Winter
/
Seasons
Type
Lara
File Format
.wad
TR Version
Tomb Raider The Last Revelation
/
Tomb Raider Classic

161 hits

05 Apr 2021

124 KB

29 dl