TR1 Classic Outfit - Black (With Joints) by Raider99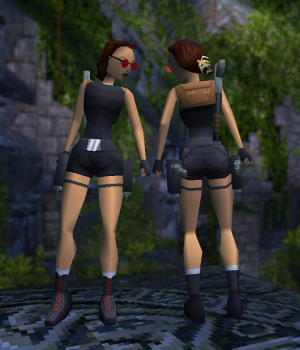 Description
TR1 Lara is back, this time enhanced with fresh new joints, new black clothes and iconic red glasses! This outfit was finalized thanks to Kapu's contribution!

Due to certain engine limits, slight modifications had to be made in order to avoid glitching, but regardless of that she was crafted with lots of care to keep her as faithful as possible to the original.

Check out the Readme file for instructions on crediting!
Happy raiding!
Note
Note
*TR1 weapons (excluding magnums) are included with the rest from TR4
Object Type
Outfits
Categories
Normal
Type
Lara
File Format
.wad
TR Version
Tomb Raider The Last Revelation
/
Tomb Raider Classic

776 hits

15 Feb 2021

71 KB

239 dl