TR1 Bomber Jacket (with joints) by Kapu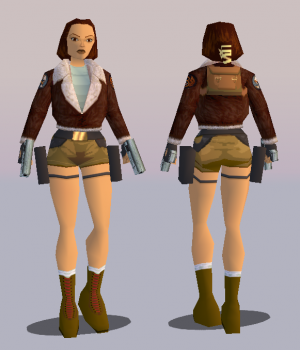 Description
*Credits to Raider99 for the original jointed outfits used in this mashup*

Lara's iconic bomber jacket outfit in TR1 style, with added joints. This outfit is based on two collaborative outfits made by Raider99 and myself: TR1 with joints and TR2 Bomber Jacket with joints.

Please see the readme for instructions on crediting. Enjoy!
Object Type
Outfits
Categories
Normal
/
Winter
/
Seasons
Type
Lara
File Format
.wad
TR Version
Tomb Raider The Last Revelation
/
Tomb Raider Classic

333 hits

11 Jan 2021

48 KB

74 dl