TR4 Alexandria Furniture Set by Morgau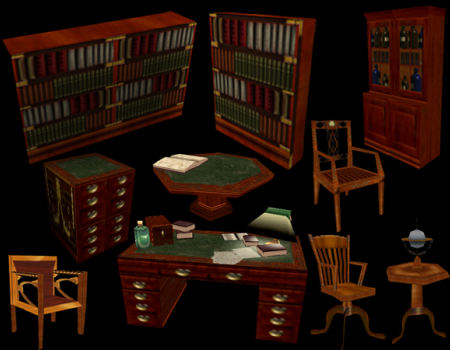 Description
A set of furniture extracted from the Alexandria level in Last Revelation. They're seen in Jean Yves' home, but you can use them in other home levels if you wish.

Some items are categorized as animatings, others as statics. They include:

- Drinks cabinet
- Desk
- Side table with globe
- Table with book
- 3 different chairs
- Chest of drawers
- 2 bookcases

Enjoy!
Object Type
Objects
Object Type
Furniture
/
Static
Categories
Normal
File Format
.wad
TR Version
Tomb Raider The Last Revelation
/
Tomb Raider Classic

815 hits

11 Nov 2020

1.23 MB

315 dl