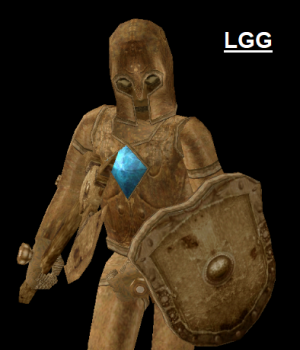 Description
This is the NG version of the horseman from "The Lost Library" of TR4.
It's a bronze automaton that moves magically.
You have to hit the gem to kill him.
All the meshes are mine and the textures are a mix of some textures of the BTB 2011 and some pictures from the net.
Other textures (face and shield) are by Psiko, who helped me a lot, so I give credit to Psiko and Nadine (Horus)
If you use this object, please, credit me.
Enjoy :)






LGG
Note
This improved version of the horseman has more similar to TR4 one for the colour, and the gem is more realistic.
Object Type
Objects
Object Type
Other
/
Enemy
Categories
Fantasy
/
Remake
/
Steampunk
File Format
.wad
TR Version
Tomb Raider The Last Revelation
/
Tomb Raider Classic

737 hits

13 Sep 2020

522 KB

185 dl