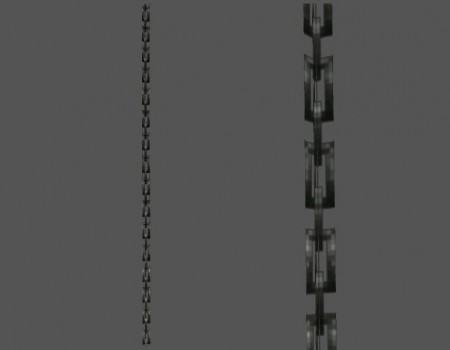 Description
Regular polerope behaviour.
Used in "The Russian Base" (CaC 2019 competition) as climbable chain, holding a heavy object.
If you intend to use the chain for the same purpose (a rigid chain is connected to the floor or holds a heavy object, otherwise it would be odd), please note that suspended poleropes don't block Lara at their end not even if there is an object colliding, but she will continue to slide down until she reaches the floor, through an invisible pole.
Note
Credit me and my chains in the Readme file of your level! :)
Object Type
Objects
Object Type
Other
/
Other
/
Static
Categories
Lab
/
Normal
/
Steampunk
File Format
.wad

181 hits

01 Nov 2019

3 KB

36 dl