FMV Classic Manor - Windows by Reggie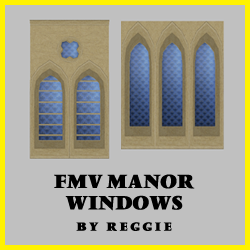 Description
Part of an ongoing project to make an FMV manor in TRLE. Windows are in static slots. Be aware the main window has some lighting issues when placed in a moveable slot but otherwise works fine.

Thanks to Dustie and Lore for input. Revisions may be made as project continues but wanted to put this out there for wider use.
Object Type
Objects
Object Type
Other
/
Building
/
Static
Categories
Historical
/
Normal
/
Remake
TR Version
Tomb Raider 1
/
Tomb Raider Classic
/
Tomb Raider 2
/
Tomb Raider 3

376 hits

03 Jul 2019

204 KB

71 dl