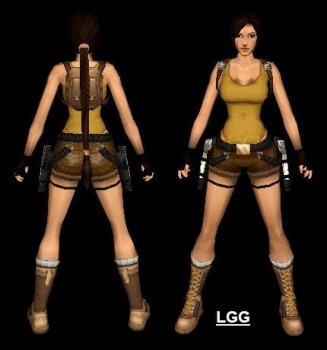 Description
This is the yellow version of the classic outfit of Lara.
The textures of her clothes are mine, but I have to give credits to Poyu, Horus Goddes and Trangel.
If you use this outfit please, credit me.

IMPORTANT:

Since holsters and weapons are not included, if you need to use a specific weapon with this outfit, please, send me a PM.
Object Type
Outfits
Categories
Normal

1.118 hits

30 Aug 2012

406 KB

428 dl