Tomb Raider III Combat Attire: Nevada by Trangel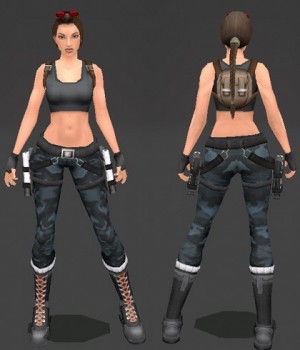 Description
My version of the Laras outfit from TR3.
New Cropped top, New camo Textures, I got tired of the aod camo so i made my own. Credits. Poyu for the pony tail and hand meshes, also for the textures used on the hands and hair. Please review...fairly, and please credit me if you decide to use this outfit.
Object Type
Outfits
Categories
Military

2.634 hits

26 Jan 2010

1.20 MB

604 dl