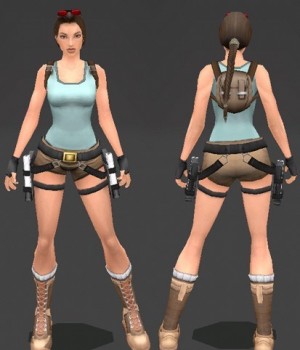 Description
Credits Po yu for
-Hand mesh
glove textures for the hand mesh
-Pony Tail Mesh
hair textures

Tip: to remove the sunglasses.
open your outfit was in strpix, located the pink texture.
just apply the pink texture to the sunglasses and save.

compile everything in wadmerger and the glasses are no more.

to undo that just re-apply the sunglass textures.

do not save as new wad when texturing the sunglasses with the pink texture.
this will get rid of the original sunglass textures.


pleas credit me if you use this outfit
and enjoy.
Object Type
Outfits
Categories
Normal

2.948 hits

22 Jan 2010

1.24 MB

634 dl