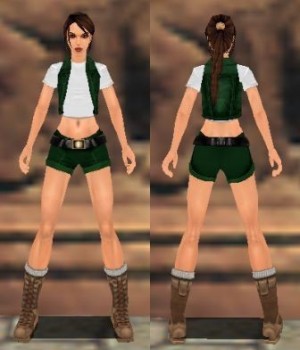 Description
TR4 Young Lara in TRL Style with 1 Ponytail.
Includes version with backpack.
Meshes and textures by PoYu.
Mesh swapping performed by Sapper.
Texture re-colouring, placing and modiying textures done by me.
For information on how to set up no guns and one braid check readme.

If you use in you level credit PoYu, Sapper and myself.
Dont forget to Review.
Object Type
Outfits
Categories
Normal

1.276 hits

12 May 2009

223 KB

312 dl