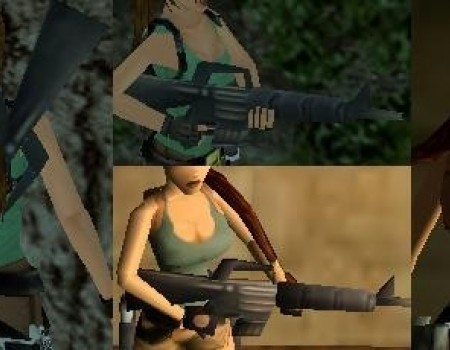 Description
The original M16 from TR2, now avaliable in TRLE!!! Comes in the crossbow slot and contains two versions: one with block hands and one with 3D hands. The 3D hand version clips onto Lara's backpack, just like in Legend!

Read the readme for instructions on how to set it up.

3D hand mesh and textures made by Po Yu, everything else here done by me. No credit needed, but it would be polite.
Object Type
Objects
Object Type
Weapon

2.597 hits

07 Jun 2008

44 KB

890 dl